Outstanding Library Assistance
Back

With the Academy benefiting from the wonderful work of our enthusiastic team of Student Librarians, we would like to highlight the outstanding contributions of one student who has gone over and above in his service to the school community.
Philip (Year 7), has impressed our English faculty with his dedication to keeping the library space in good order, sorting our selection of books, and assisting other students with reading and recommendations.
His efforts have not gone unnoticed, and recently he was presented with a Headteacher's Award by Mr Gillett. We thank Philip for his ongoing contributions to the school.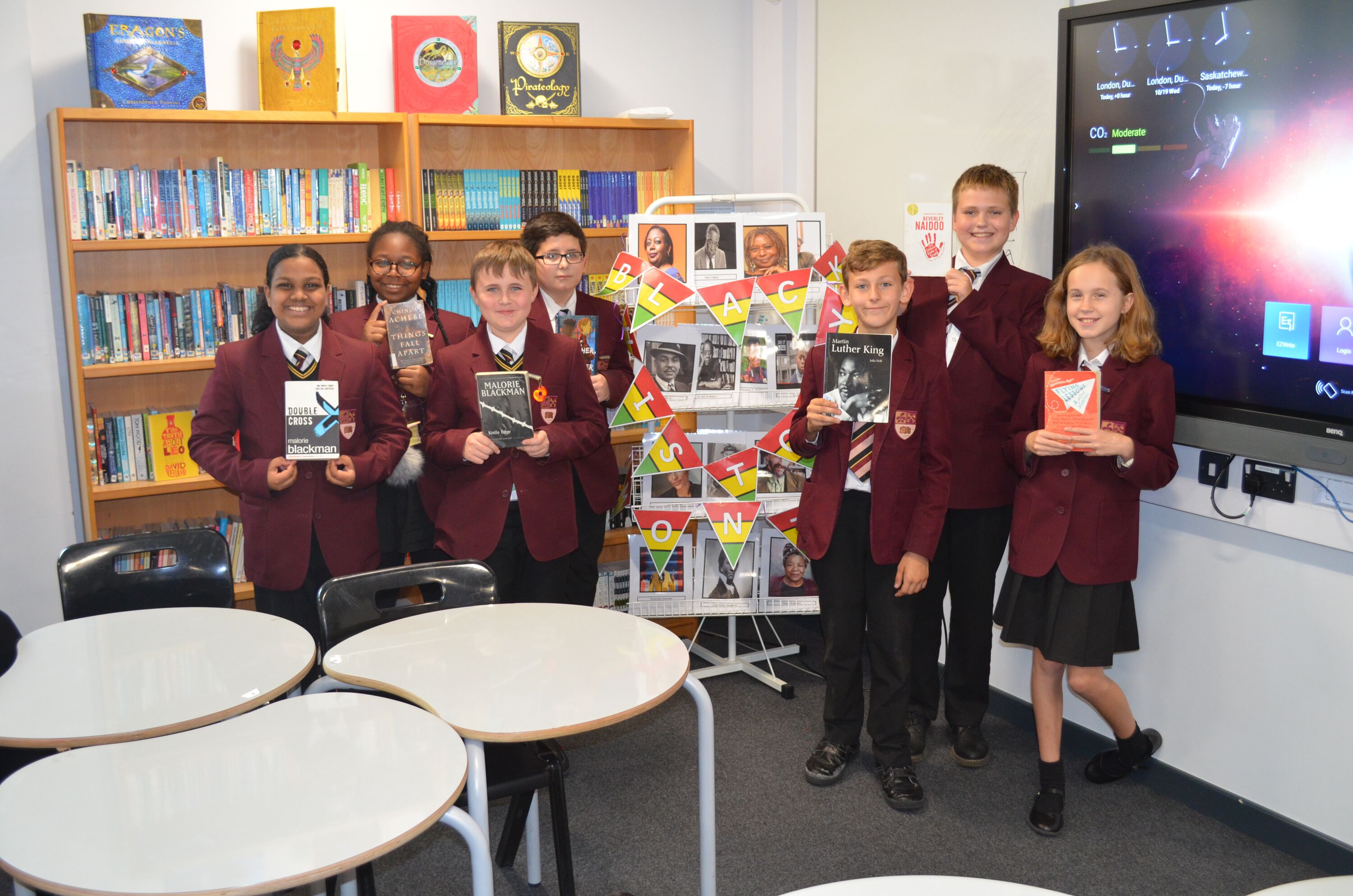 Above, some more of Hertswood's Year 7 & 8 Student Librarians.