Several of our alumni have been kind enough to update us on their recent successes. We are excited to be able to share their accomplishments.
If you are a Hertswood alumni and would like to update us on your achievements, please contact the school office at admin@hertswoodacademy.org.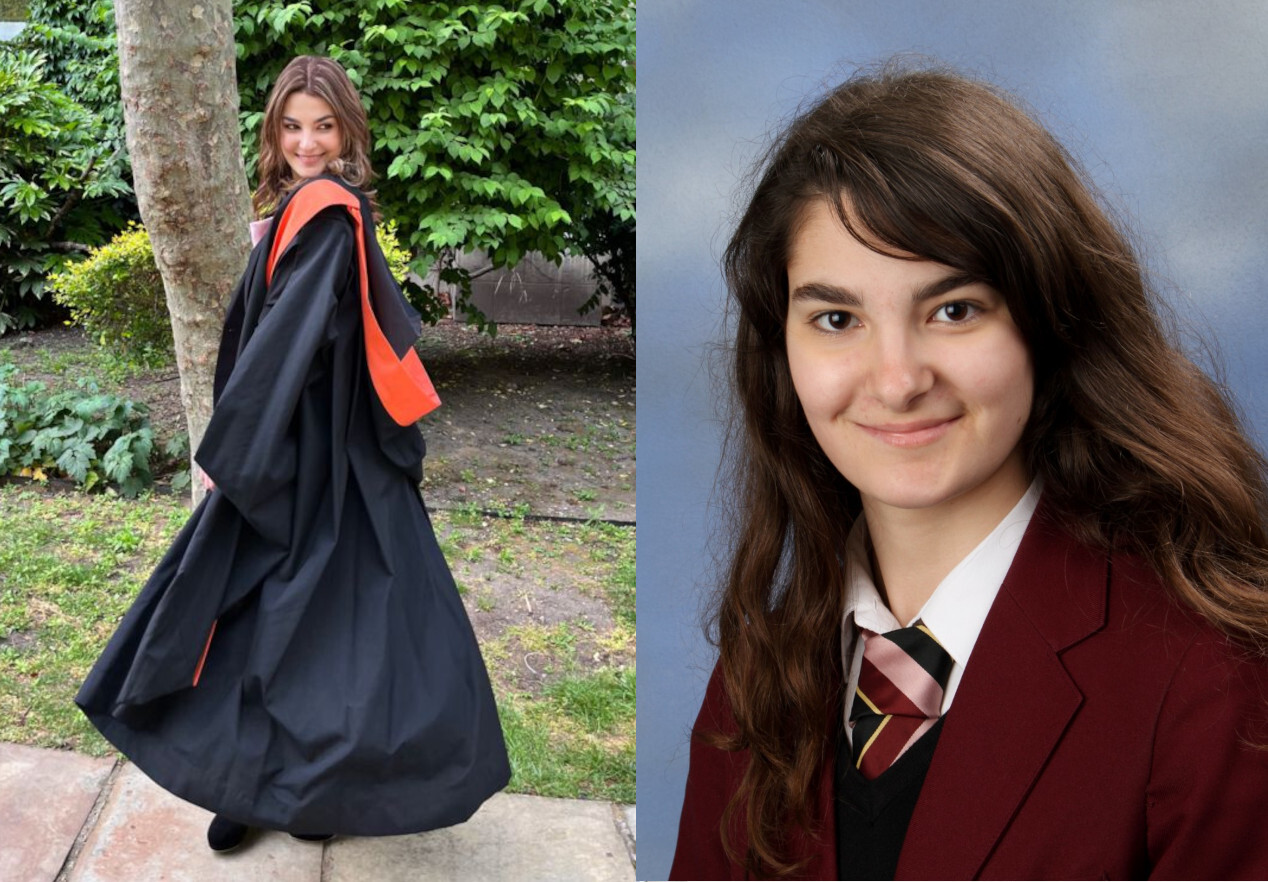 Congratulations to Hertswood alumni, Stavroula Piliou, on completing her BSc in Pharmacology and Molecular Genetics!
"From moving to the UK in 2014 barely speaking English, to graduating from King's College London and now doing a Masters at the University of Cambridge is a long journey and I only feel blessed.
"A quote that I saw at Hertswood Academy when I moved to the UK was that 'Nothing is impossible, the word itself says I'm possible' and since then that quote has stayed with me."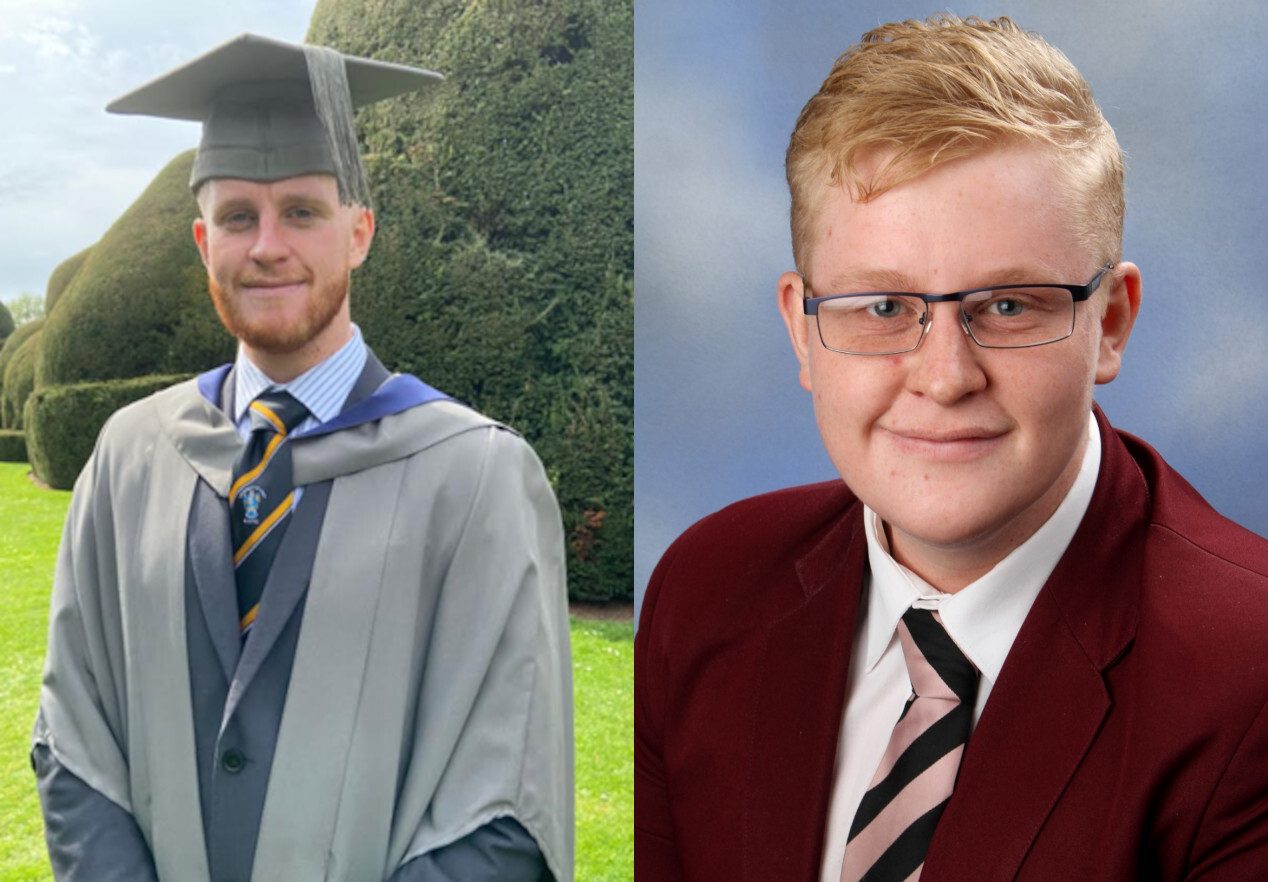 Congratulations to Hertswood alumni, Cameron Smith, on completing his Masters (MSc) in Electronic Engineering! He is pictured here at his graduation, as well as in his Year 11 school photography.
Cameron joined Hertswood in September 2010 and stayed on for our Sixth Form, leaving in 2017 having completed his A Levels, including an A in Mathematics. He accepted a place at the University of York to work towards his Masters.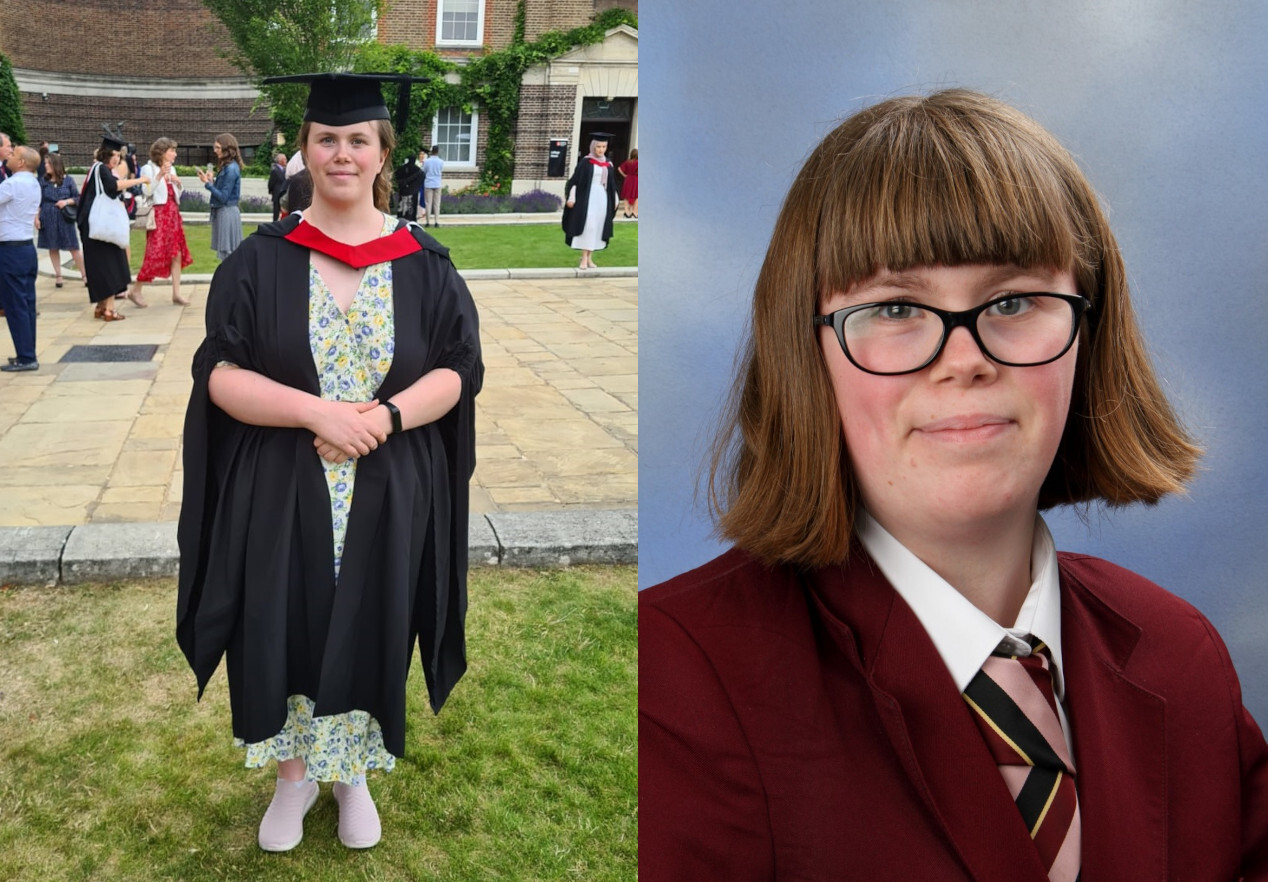 Congratulations to Hertswood alumni, Sarah Warburton, on completing her BA in Early Childhood Studies at Middlesex University!
"I have loved my time at Middlesex University. I have learnt a lot about caring for children and have made friends for life. I plan to take a year out before going on to do a PGCE in Primary Education and become a reception class teacher.
"I have come a long way since I left Hertswood in 2016 and have achieved things that I never would have thought possible."