This afternoon we continued our efforts to recognise those students who showed great effort and achieved excellence through last year. In lieu of an awards evening, we gathered some of these students together for a picture, along with the trophies which will be on display in our foyer, marked with each of their names for the remainder of the year.
For each year group, an award was given to a student in each of the categories below.
Academic Achievement
Student of the Year
Service Above Self
Outstanding Attitude to Learning
Outstanding Contribution to the School Community
We hope in future to be able to return to in-person awards ceremonies where parents can join us in recognising our outstanding students. For now, please enjoy the photos below.
Year 8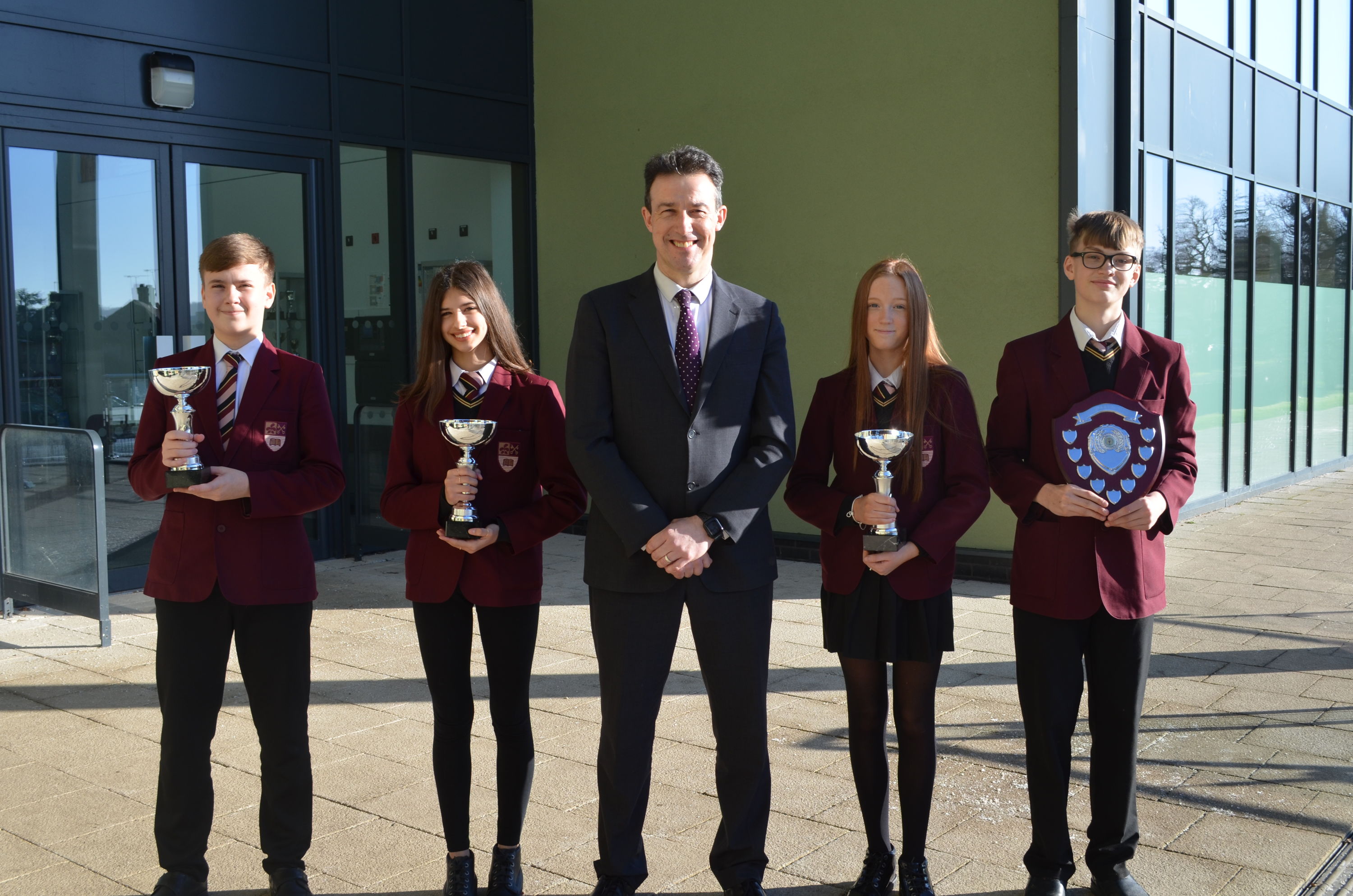 Year 9
Year 10
Year 11