Visit from Inspiring Alumni
Back

We were delighted to welcome Hertswood alumni Sophie Pender last week. Former Head Girl Sophie completed her A Levels at Hertswood in 2014 achieving an impressive run of 3 A* grades. She went on to The University of Bristol where she completed a degree in English Literature. Sophie has just qualified as a corporate lawyer having done her traineeship with the firm Herbert Smith Freehills, which included six months working in their offices in Dubai.
Whilst at Bristol, Sophie noticed that students who had been privately educated had advantages that went beyond the academic. She also noticed that despite only 7% of young people being educated at private schools, at Bristol they only made up more than a third of the student body. Driven by these inequities, Sophie set up the 93% Club, a society for state school students to get the most out of their university experience and to help them improve their employability skills and encourage them to take advantage of every opportunity. Sophie's initiative has grown and now there are clubs across more than 50 universities in the UK.
Sophie has written about her experiences in The Guardian, The Times and The Telegraph as well as having a piece about her on the BBC so for our students to hear about her experiences first hand was a great opportunity. Sophie spoke to a group of Year 10 and 11 students about her starting the 93% Club as well as her career path. She gave them sound advice on managing their time and making the most of opportunities that come their way. She also spoke to a group of prospective law students in Year 13 and gave them insight into the world of corporate law. The feedback from students was overwhelmingly positive; Sophie is a very engaging and inspiring speaker, but knowing that someone so impressive had once been exactly where they are made the students realise that anything is possible with hard work and perseverance.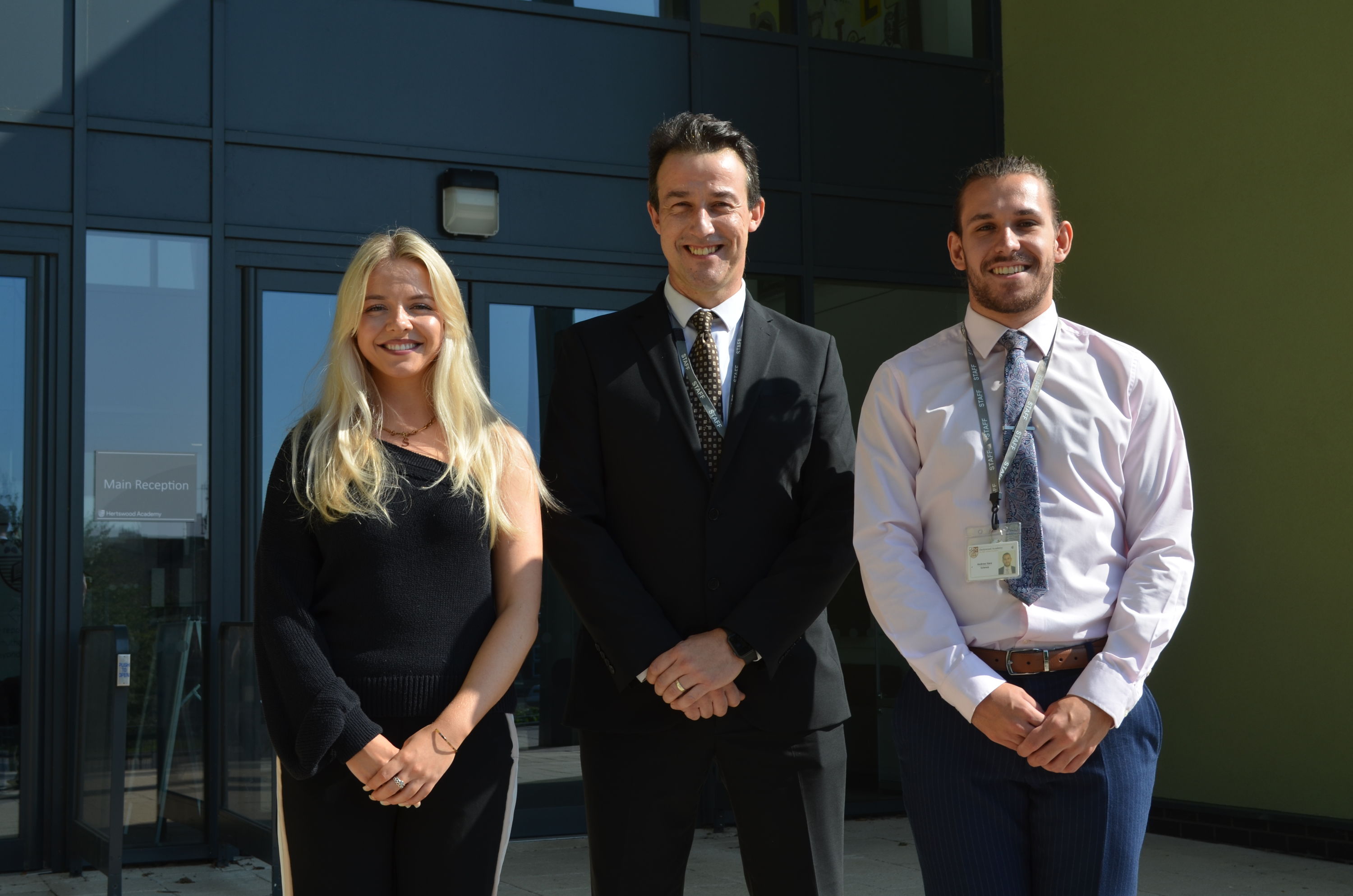 Sophie along with Headteacher Peter Gillett and fellow alumni (and teacher of Physics) Mr Hare.